Proven Forex Trading System
Forexearlywarning has a proven forex trading system with a long track record of producing pips. We have been in business since 2005. Many signals services and even many forex brokers have gone out of business during this time, but since our trading system and methods are so sound and logical, we continue to provide the best low cost trading system for traders worldwide. This is a proven, profitable forex trading system, with all 5 star reviews on Trustpilot.
Forex Trading Track Record
Our track record has hundreds of examples showing the trading signals and strong price movement. If you would like to see representative trades of how our system works, we post representative trading results every week on our twitter feed and also sevral example trades on our blog. We have a multi year proven forex trading system. All recent trades and example trades and trends on the twitter feed can be verified with any basic charting system. Just look at the signals and intra-day time frames. All of the example trades posted on our blog or twitter feed are time and date stamped.
Measuring Our Forex Track Record
We put representative trades on our twitter feed for anyone to see, week after week. These representative trades in no way represent the pip totals, which are actually substantially higher. These representative trades are for selected signals in the main forex trading session, and occasionally we post and example trade for the Asian session movements.
Since we trade 28 pairs and we also trade in both trading sessions, the actual pip totals will be much much higher that the other systems available, mostly robots trading the EUR/USD over and over again for 5 - 10 pips. The trading statistics for these systems can be programmed to show a profit and fake equity curve, and their money management ratios are upside down (negative).
How To Measure Track Record
The forex industry has no guidelines or standards for measuring track records for any signal service or any defined trading system. The only thing that matters is how many pips go into your account. The track record is whatever is in your actual account history and account balances, profits or losses.
When the market is trending we have given out as many as 30 trading plans on the same trend in the same direction on the same pair, over the course of several weeks or months. Sometime trends last a long time on the higher time frames. When preparing a track record there are no forex industry standards or guidelines for measuring the pip totals. It is one entry into the trend or all 30 entries into the same trend? There may also be short term trades against the trend that are profitable.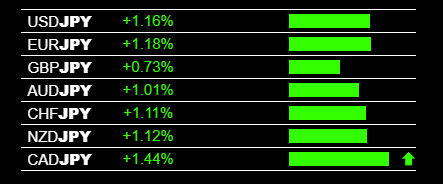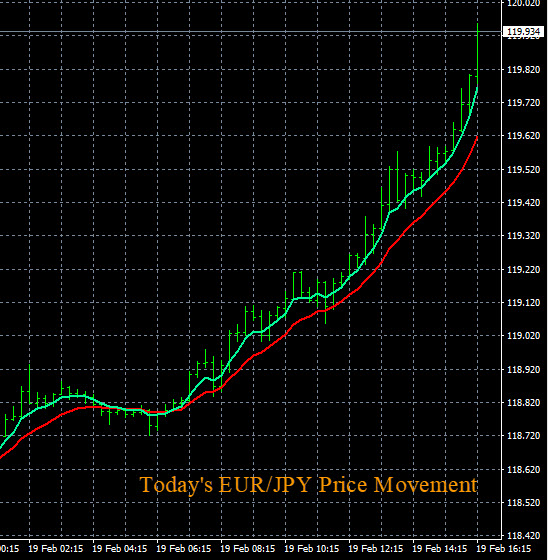 If our trading system shows consistent JPY weakness on several JPY pairs that are in up trends, different traders may not execute the same trades. For example, one trader might buy the EUR/JPY and hold it for several days, generating 200 pips. Another trader may buy the GBP/JPY and exit the trade after it moves up 70 pips. Another trader might buy the AUD/JPY and hold on for 2 weeks, and another trader might do a basket trades and scalp all 7 JPY pairs. Yet another trader might buy the CHF/JPY and scale out lots at +30 pips and +50 pips.
These are four different ways of trading the same trend and entry signals, and all perfectly valid trades on trending pairs, but for the purpose of measuring pip totals which one do you record to the track record? Once again nobody knows for sure. All of these JPY trading scenarios might be perfectly acceptable to the traders who executed the trades with the same exact system. If the end user is happy with the pip totals and exit procedures, then they will like the system.
In a non-trending market our system will give out signals for many short term trades. Some traders may choose to take these short term trades, and other traders may choose to not trade at all until better trends develop. So once again measuring the pip totals depend on how you use the system, and personal preferences.
We have seen other forex websites that show a set of trades with multiple entry points on the EUR/USD, sometime 3 -4 trades per day, and the pip totals are 5-10 pips per trade with a lot of stop outs. There is no comparison of this to our trading system, we trade 28 pairs in both trading session and the pip totals are substantially higher. The best way to measure the trading results is to see how your account grows and builds over time by demo trading, then move to trading micro lots, then mini lots, etc, to see if the system suits you. The Forexearlywarning trading system is by far the best forex trading system available. Check our long history and recent trades on our twitter feed and you will agree with us. We have the best forex trading system, so we also have the best forex track record.
Build Your Own Forex Trading Track Record
We use proven forex strategies and techniques like multiple time frame analysis, currency strength, and preparing written trading plans, along with good money management. The system can be used for day trading, swing trading, and position trading if the overall market is trending.
To know how you will perform with the Forexearlywarning system, you must study the system, then demo trade for a period of time to get a fix as to how this system will work for you, your schedule, etc. Then development of your personal track record and estimating how many pips are possible for you under changing market conditions and your personal time schedule becomes much easier. The Forexearlywarning trading system is a proven forex trading system over many years but you must make sure the system is effective for you. All traders have to do is study the system and demo trade to prove the effectiveness. Any forex trader can build a track record in a forex demo account, then transfer those skills to a live trading account.