Forex Education: Illustrated Articles, Videos, Webinars
Forexearlywarning provides various online forex education courses and education videos. Our website is becoming one of the premier forex education websites simply because our trading system works. We have beginner and intermediate education, along with a video library and education webinars to support forex traders who visit our website. Our trading system is logical and profitable. The vast majority of our forex education resources are free.
Let us be your forex teacher for our principles of total market analysis for 28 pairs and 8 currencies, entering trades and managing profits.
Forex Education For Beginner Traders
If you are brand new to forex trading you can check out our forex trading course for beginners. This education course is for persons who have never traded at all or who are unfamiliar with the forex market. Here we discuss and educate traders about forex basics like the forex market, trading systems, indicators, strategy discussions and setting up demo trading accounts. This beginners course will get a new trader educated and oriented to the basics of forex market. All beginner forex traders should also review our list of forex tips.
Intermediate Level Forex Education
After you have completed the beginner education you can move on to our intermediate level education course material. Or, if you are an experienced forex trader, you can skip the beginners' education course and move straight to the intermediate level course, if you are looking for a complete trading system. We have a package of 35 forex lessons that fully describes our trading system in detail and this is our main education content. These are high quality illustrated articles. Here you will learn how to analyze the entire forex market, how to analyze any currency, or any pair. You will learn how to enter trades and how to manage profits. When you are finished with the intermediate level lessons, we also have a series of forex articles that supplement the 35 lessons package. These educational articles build on the education foundation you learned in the beginner and intermediate education materials. All of our illustrated lessons and articles are available as PDF format or can be printed out.
Our beginners course and intermediate lessons are also available in audio format. The audio training library is comprised of the beginners course and 35 lessons converted to MP3 audio format. The free forex audio book can be listened to online or on a wireless device.
Forex Education Videos
After you have completed our intermediate level forex education lessons, you should view our forex educational videos. In these videos you will learn about how to set up the trend indicators, setting price alerts and the Forex Heat Map signal system. Here is the
library of forex videos.
We also have a substantial forex video education in
our
youtube forex video library
. In he youtube library we have video guides for following along with each of our forex lessons and also the beginners course illustrated articles.
We also have a 4 hour forex education video for a reasonable price. If you were not able to attend our recent forex educational seminar, we have a 5.5 hour video of the seminar available for only $11.99. This video includes our 90 minute video on trade entries.
Forex Education Webinars
We conduct one live webinar on Monday night two webinars on Wednesday night, USA time. These forex webinars are open to our clients and visitors, all traders are welcome. No registration or password is required, just click on the webinar room link to enter. The Monday webinars cover live chart reading for one group of currency pairs like the USD pairs, NZD pairs, JPY pairs, etc. The forex webinars on Wednesday night cover one of our learning resources, preliminary trading plan review, and questions and answer session.
Our webinars are also video and audio recorded and archived, the recordings are archived on our twitter feed. The Monday chart reading sessions are video and audio recorded and the videos are posted on the Forexearlywarning twitter feed. On the twitter feed the tweets are dated so just check any Monday or Wednesday for the archived education webinars.
More About Our Forex Education Courses

Most of the forex education courses you see on the web refer some combination of technical indicators, i.e., candlesticks, stochastics, oscillators, etc. which are ineffective and confusing. Our education resources are very different. Our website is a forex learning center for a logical and profitable trading system with almost no emphasis on standard technical indicators. Our forex education videos and webinars outline a logical trading system and simple money management techniques that can be followed by any forex trader. We teach traders how to understand the forex market and explain why currency pairs move. Our forex training and education courses are the best in the industry, so if you are looking to gain skills as a forex trader, our forex education resources will get you there. Our website is a school for any forex trader to get from beginner level to profitability, and most of the education is free. Let Forexearlywarning become your teacher and put you on a logical path to profitable forex trading at little or no cost.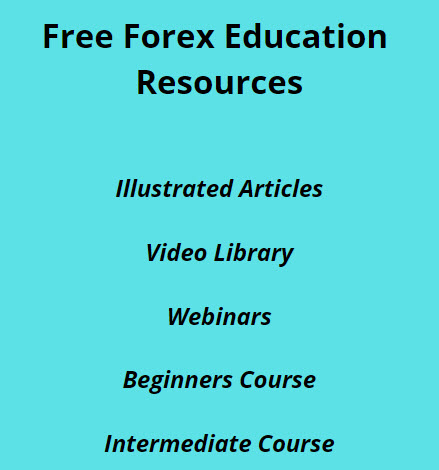 Demo Trading Is Part Of Your Forex Education

The final step in the forex education process is to demo trade the system you have selected. This is true with the Forexearlywarning trading system or any other trading system. You must learn to read the trends, read the entry signals, and manage your money. The only way to test any system is with a forex demo trading account. From there, a trader can progress to trading micro lots, then mini lots, before moving up to full scale trading. Our forex education resources will get you most of the way there, but demo trading and micro lot trading will get you to the finish line of consistent and profitable trading.
Our Forex Education Will Lead Traders To More Pips
Look at the example trading signals and price movement below on the EUR/USD. Our forex education is based on individual currency analysis. When you see great, consistent signals with our trading system, forex trading can become much easier and traders will be able to capture more pips from popular pairs like the EUR/USD. However they can add a total of 28 pairs and 8 currencies to their arsenal. Start reviewing our free forex education resources now!