Forex Resources
Regulatory Resources
These are resources for any trader to locate fx broker net capital and regulatory agencies. Use these resources if you are a currency trader in any of these worldwide regions: the CFTC in the USA, the FCA in the UK or the CIPF in Canada.
News Calendars
At Forexearlywarning we trade with the trends of the market but we realize how important news drivers are. We monitor the strong news drivers on the world economic calendar as part of our trade planning process and use them as part of our strategies and resources.
Communication
If you need a great communication tool for communicating with other traders worldwide set up a free Skype account. As a part our customer service we may contact you on Skype so we can have a conversation with you about trading strategies or your account administration.
Worldwide Interest Rates
The directions of interest rates can provide a solid fundamental strategies resource for a currency to rise or strengthen or weaken against other currencies. Knowing the current interest rates and recent changes in world interest rates for the eight major currencies will benefit your trading and tie directly into our daily plans.
Seminars and Webinars
We offer weekly forex webinars and occasionally we do live forex seminars to supplement all of our forex education resources.
Follow Forex Trends
The principles of trading in the direction of the trend are fairly simple and we recommend reading the book by Michael Covel. Reading this forex trading book will give you a valuable foundation for trend trading the foreign exchange and a foundation for successful trend trades with our system. Michael Covel is friend of Forexearlywarning.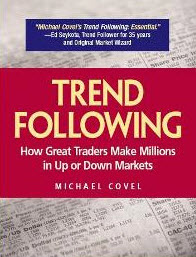 Social Media
Forexearlywarning is active on all of the popular social media pages around the web like Twitter and Google+. You can click on the link for a complete listing of all of the forexearlywarning social media pages.